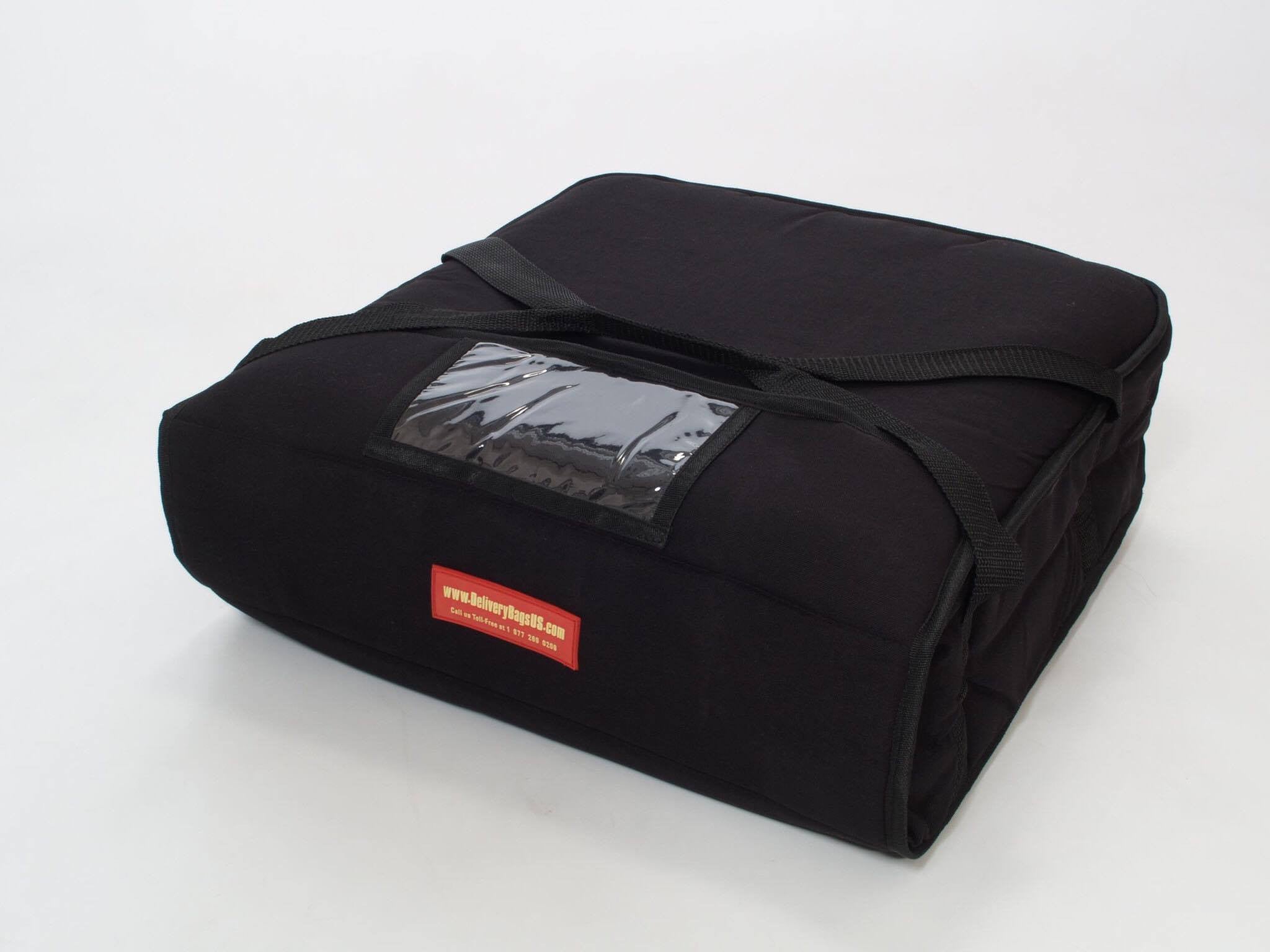 Small Pizza Bags (Black)
Holds up to Three 12" or Three 14" Pizzas
Product Details:
•250gms Insulation in all six sides for exceptional heat retention.
•Superior moisture control and industry leading temperature retention to make pizza crispy.
•Shell made from 800 denier stain resistant embossed pvc.
•Water Proof Material, Stain resistant, Rugged.
•Strong Velcro strips for firm closing, Large ticket window.
•Heavy duty nylon straps, highest tensile strength in class.
•Criss-cross handles for balanced grip.
Bag Size:
Length: 16" inches
Width: 15" inches
Height: 8" inches

Also available in Blue and Red Colors.